On August 2, 2022, the White House issued a press release from President Joe Biden that he will sign into law the Camp Lejeune Justice Act providing veterans and their families an opportunity to seek justice after having suffered from the contaminated water at Camp Lejeune.
Those veterans and their families who served at Camp Lejeune from 1953 until 1987 and were exposed to the contaminated drinking water for at least a 30 day period and became sick with potentially fatal diseases will be able to seek compensation from the North Carolina courts.  This is significant since prior to this new legislation, the government was shielded from any lawsuits arising from injuries related to the contaminated water at Camp Lejeune.  The injuries associated with the contaminated water supply include:
Adult leukemia
Aplastic anemia and other myelodysplastic syndromes
Bladder cancer
Kidney cancer
Liver cancer
Multiple myeloma
Non-Hodgkin's lymphoma
Parkinson's disease
Bladder cancer
Breast cancer
Esophageal cancer
Female infertility
Hepatic steatosis
Kidney cancer
Leukemia
Lung cancer
Miscarriage
Multiple myeloma
Myelodysplastic syndromes
Neurobehavioral effects
Non-Hodgkin's lymphoma
Renal toxicity
Scleroderma
These contaminated water-related diseases can be traced back to toxins in the Camp Lejeune water supply.  The Centers for Disease Control have identified the toxins and note, "Tests from routine water treatment plant sampling and samples of water supply wells identified that trichloroethylene (TCE), tetrachloroethylene (PCE), vinyl chloride (VC) and benzene contaminated some drinking water sources at Camp Lejeune. They are all colorless chemicals. TCE is a solvent used for cleaning metal parts. PCE is used for dry cleaning and metal degreasing. TCE and PCE degrade in groundwater over time to VC. Benzene is used to make other chemicals which are used to make plastics, resins, and nylon and synthetic fibers."
The Veterans Administration has admitted that "Scientific and medical evidence has shown an association between exposure to these contaminants during military service and development of certain diseases later on."
While the passage of this new legislation is good news, no one can overlook the injustice so many veterans and their families have had to endure because of this avoidable tragedy.  For too long, our veterans have been left helpless by the country they sacrificed to protect.  This new law doesn't undo that injustice but it gives hope and access to justice to veterans and their families who were unknowingly exposed to the toxins in the water supply at Camp Lejeune.
I have spent my entire career as a lawyer fighting against injustice and have successfully fought those who have polluted groundwater resulting in the harm to citizens.  I was appointed by a federal judge in Tampa, Florida to represent residents of St. Petersburg in a toxic ground water class action lawsuit several years ago so I have experience in these types of cases.
If you or a family member served at Camp Lejeune during this time period, please contact me at 800-748-7115 for a free initial evaluation of your case.  It is a privilege and honor to represent our military veterans.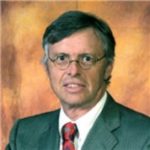 Admitted to practice law in all federal multidistrict litigation courts, the California State Bar and the Florida Bar. His philosophy is to provide aggressive, quality representations and seek fair compensation for individuals and their families who have suffered injury, death, or sexual abuse.